I thought it would be nice to have a page dedicated to me because…well…let's face it…I deserve it!
First of all I assume you have read my blog (shouldn't assume…makes an ass out of u and me…) and clearly because my posts are so
incredibly
amazing you want to know more about the lady, the legend, the loser that is Little Miss Me…let me indulge your curiosity…
I am a 22 year old bloggerbitch who in her spare time away from self love and laughter attempts to finish her Masters degree.
I have been quite the whore over the last few years but instead of becoming confident, sexually experienced and fucking awesome I have gathered up more insecurities than you can keep in a castle! I also have quite the reputation! But let's not brag shall we…
I've got to the point where I am trying to keep the kitten in her cage. Due to my less than subtle sexual history…my walk of shames could often be compared to an Olympic medalists lap of honour…I am pretty screwed in the real world, friends and acquaintances are off the table as potential boyfriends.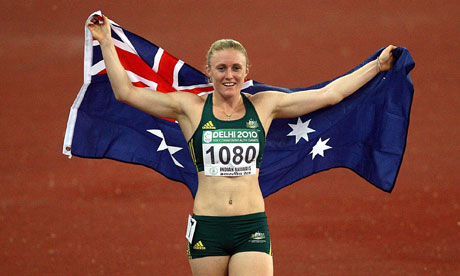 Note to self: get a flag for the next walk of shame awesome...
I'm considered a bit of a lad. Now don't get me wrong, you would never confuse me for the big butch lesbian type, I'm a girl…a makeup whore with a shoe fetish who is happy to spend hours chasing beauty in the mirror…but my brain and outlook has always been closer to the boys.
The double standard still exists, a guy that screws around is considered a legend but a girl that does the same is a dirty slag…it's never bothered me. In fact I find it funny…that's another problem, I think sex is a joke…I've never been in love (of course people have been in love with me but then again I'm irresistible, hilarious and astonishing) sex to me is fun and it should always end in a high five...
yep
I really did high five recently…
yep
it was
my
idea…
I KNOW
…
The majority of sexual experiences I've had are drunken ones…vodka is my weakness…there is no foreplay with vodka it just fucks you and with me it happens in the literal sense…I get fucked by someone…normally an acquaintance or "friend", I used to be a one night stand with a stranger kind of girl but a few bad experiences and I learnt my lesson…I guess I have been gradually stumbling towards the idea of a relationship for a while now without knowing…
So Little Miss Me wants a man…the real world isn't an option so "
hello there
online boys who don't know my history!" And that is how I have ended up on a dating website!
Wish me luck and success…if the dating doesn't work out hopefully at the very least the entertainment for you will!