Maxwell
: "I would like to hear a story where a potato, a bucket, and enormously high heels all play a key role. Your choice on how they are integrated."
I had a little think and well I've tried my best to find the most relevant story, I can't be bothered to make shit up so just deal with what I give you.
For Maxwell…
It's a Wednesday so
of course
that means it's time to get drunk and act like an idiot. My best friend who happens to be Irish had left the day before so I was ridiculous sad, in her honour we decided to get completely fucked and play the potato game: you shout potato in your best Irish accent. It's less of a game and more of a bunch of easily amused drunken idiots shouting stuff…I feel we really honoured the Irish, the Irish doesn't agree.
We dressed up in our best slagtastic costumes where high heels are of course a necessity! Still communicating by few words other than potato we stormed into the club, immediately the stairs attacked us! Yes attacked! I managed to survive thanks to my ninja skills however my friend became injured,
pathetic
. She still has a chunk of her leg missing to this day, she calls it a war wound, I call it learn to walk in heels you fucking retard. Heels really don't like her, one made an escape for freedom recently in a taxi and she came home like a wonky donkey with only a single shoe…I feel sorry for the lost heel, the taxi driver is probably wanking over it, poor jizz stained heel, all alone in the world...
Fast forward through the night and everything is great, I'm drunk but still have vision (a rare event), then it happens…I don't know why but DK pissed me off, I'm pretty sure he was being a douchebag and I got mad (he probably ignored my attempts to fuck him...) in anger I charged over to the bar like a wild animal and ordered a line up of vodka shots...bam bam bam bam!!! I chucked those little fuckers back my throat. Done.
Surprisingly an hour later I wasn't feeling too wonderful.
Shocking
. I have a lovely memory of running to the toilets and chundering all over my boobs…
great
I could really have done with a BUCKET (I know grasping at straws but what?!). I managed to clean myself up…
I think
…and got some gum off the toilet attendant, one strip for £1! Was she actually kidding me?! Still this is the woman that made my friend pay £1 for a teeny plaster when I nearly chopped my finger off with a bottle and the bathroom looked like something out of the chainsaw massacre…maybe she can only count in pounds...I stumbled out of the toilets and there was a face I recognised waiting for me…a sort of acquaintance…oh shit did he see my vomcano? I bambi'ed over to him and uttered the sexiest sentence to ever exit my mouth… "do I smell like sick?" it was hot enough that he took me home and we played hide the penis…yeah that's how you pull people! Ask them if you smell like sick! I expect the leftover vom on my boobs probably gave the boys a lovely glistening effect...so yes another classy night.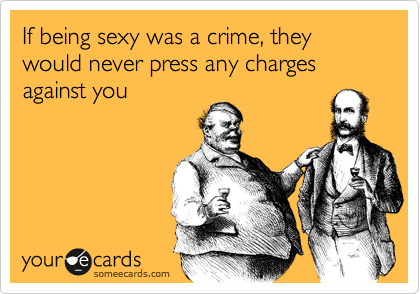 Not the most exciting story I know but a little taster from my life, if you have any suggestions on a topic for future Whoreface Fridays that's awesome! I promise normally I'm not that disgusting, I barely ever get sick...